'They gave her a voice': Clinic at UMD helps clients with speech, language, hearing issues
Tuesday, May 02, 2017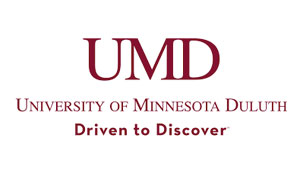 For much of his life, Mark Jones had little ability to communicate.
"He could say 'I hurt,' but he couldn't tell you where he hurt," said Mark's father, Ken Jones, in a telephone interview from the family's home 16 miles south of Superior.
Severely autistic, Mark displayed the symptom of the autism spectrum known as echolalia. That means he could accurately repeat what he heard but with no comprehension of the words.
Learn more about UMD
To view the full article, visit: The Duluth News Tribune