LSBE's Marketing Analytics Program team wins competition
Monday, April 22, 2019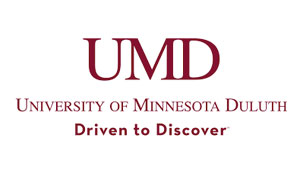 Four students from UMD's LSBE's Marketing Analytics Program (MAP) won first place for data visualization in the eighth annual Midwest Undergraduate Data Analytics Competition (MUDAC). This is the first time that a Labovitz School of Business and Economics team has secured a first place win at MUDAC.
Tucker Hazzard, Joey Kmiec, Camryn Monzo, and Austin Steinmetz traveled to Minnesota State University Mankato to compete against 58 other Midwest teams where the teams spent 24 hours working on a two-part data analytics problem and were judged on their work. This year's data was provided by the Minnesota Pollution Control Agency on water quality.
To read the entire article, visit Business North.